We offer Sculptra to help restore the deep, underlying structure of the skin to diminish facial wrinkles, revitalize collagen production and help improve your skin's inner structure and volume.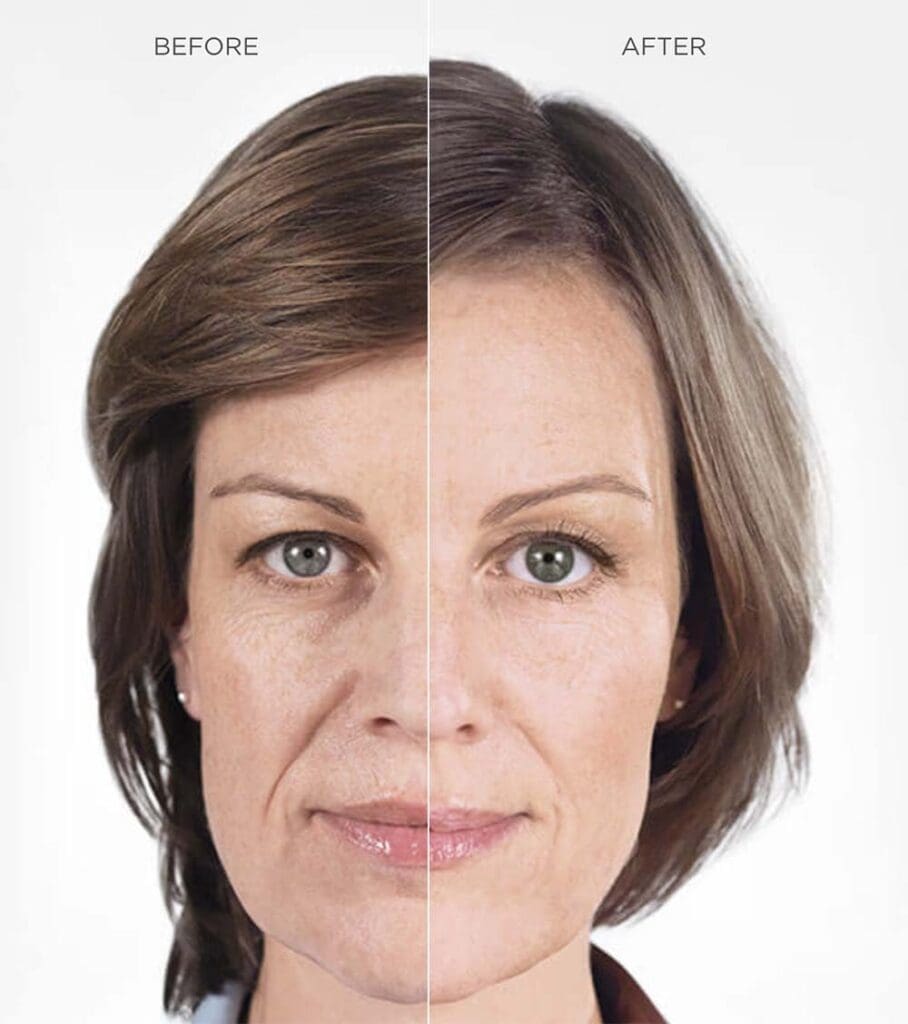 Sculptra is an FDA-approved injectable that helps gradually replace lost collagen—the most common protein in the body that is used to form a framework to support cells and tissue—for results that can more than two years.
Sculptra addresses an underlying cause of facial aging, not just the symptoms
Over time, Sculptra helps the body reproduce lost collagen. The number of injection appointments and the number of injections per appointment vary from person to person, depending on how much collagen has been lost. On average, three injection appointments are needed over a period of a few months.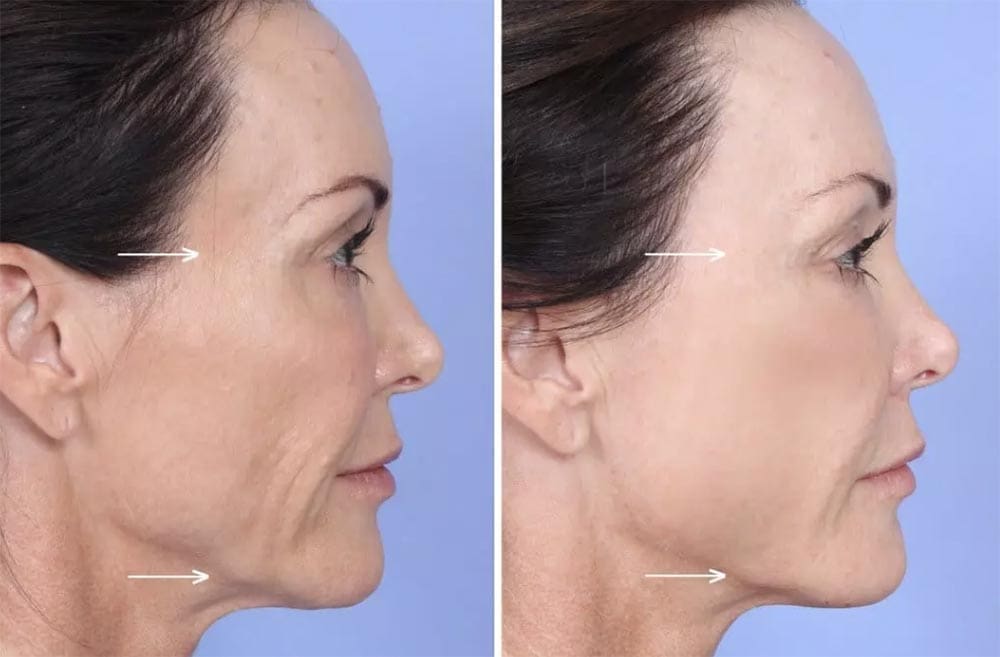 What happens during a Sculptra treatment?
Before you receive any treatment, your practitioner discusses the process with you and what's possible to achieve. They also perform an analysis of your face to calculate the most appropriate sites for the injections.
Patients don't usually find the injections painful, describing the feeling as more like a pinch. However, if you're concerned about receiving injections, you can use an ice pack or topical anesthetic cream to numb your skin.
Administering treatment only takes about 20-30 minutes, and you can return to your usual schedule afterward without having to wait.
Located in Fort Myers and Punta Gorda, Sweet Spot MediSpa offers medically supervised aesthetic treatments. Sweet Spot's practitioners have undergone specialized training in carrying out injectable treatments.
How soon will I see the results of my Sculptra treatment?
The results of Sculptra are not immediate, and it may take several weeks or even months to see the full effects. In general, patients can expect to see some improvement in their skin's volume and texture within a few weeks of the first treatment session. However, it usually takes about three to six months for the full effects of Sculptra to become visible. It's also important to note that multiple treatment sessions are typically required for optimal results.
Call Sweet Spot MediSpa today, or book an appointment online.