Are your laugh lines prematurely aging your face, or does the skin on the backs of your hands feel loose and look wrinkled?

We are a medically supervised aesthetic practice that offers effective treatments for the signs of aging using a range of advanced dermal fillers. Don't let aging skin affect your self-confidence.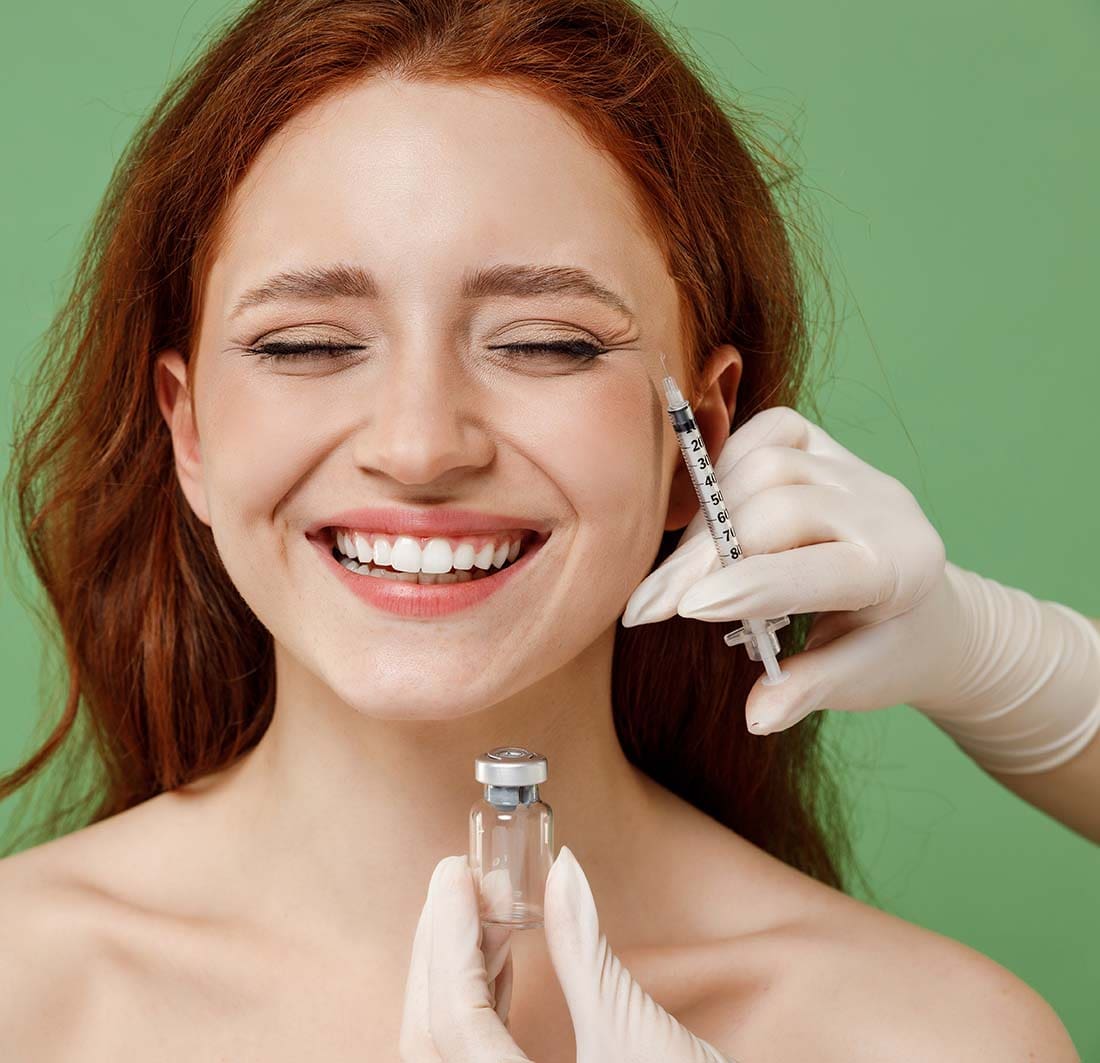 Dermal fillers are injectable substances that volumize the skin to reduce signs of aging. At Sweet Spot Medispa, your highly skilled team members use a selection of the market-leading dermal fillers that provide the most successful results for their patients, including Juvederm, Versa, Radiesse Plus, RHA products.
What kinds of skin problems can dermal fillers treat?
Dermal fillers are effective for treating:
Your Sweet Spot Medispa practitioner is medically trained and has many years of experience in administering dermal fillers and other injectable treatments, so you can be sure you're in good hands.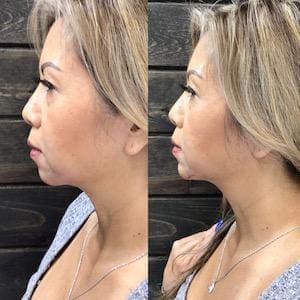 RHA Redensity: Lip Lines
The latest in dermis and superficial dermis filler, RHA Redensity is indicated for fine perioral rhytids (lip lines). Redensity provides a smooth polished look that lasts up to 15 months.
RHA 2: Tear Troughs
Hyaluronic Acid facial filler that can last up to 15 months. RHA 2 is Ideal for tear troughs.
RHA 3: Marionette, Nasal Folds, Ear Lobes
Hyaluronic Acid facial filler that can last up to 15 months. RHA 3 is Ideal for nasal labial folds and marionette lines.
RHA 4: Cheeks, Chin, Jawline
Hyaluronic Acid facial filler that can last up to 15 months. RHA 4 is Ideal for cheeks, chin, and jawline.
RHA 4 or Radiesse: Hands
RHA 4 or Radiesse delivers immediate lift to correct moderate to severe wrinkles, creepy skin, and folds by stimulating he body's own collagen production. RHA 4 helps smooth out the top of the hands for a more youthful appearance which can last 9-12 months.
Versa: Lips, Smile Lines, Tear Troughs
HA for fine lines around the mouth, lips, and tear troughs by gently applying Versa with a blunt cannula under the eye in the hollowness to help reflect light and give volume where volume is lost. The advanced technique is more comfortable and diminishes the incidence of bruising and swelling. Versa can last 9-12 months.
Juvederm: Lips, Smile Lines
Juvederm Ultra Plux XC plump lips and smooth smile lines around the mouth. A mixture of anesthetics applied to the skin along with ice will help diminish swelling and discomfort associated with the procedure. Juvederm Ultra Plus XC has lidocaine mixed with the product for additional comfort. The filler lasts 9-12 months. Depending on the depth of the area needed for treatment, depends on the amount of syringes needed. Most areas require 1-2 syringes.
Radiesse Plus: Chest Wrinkles
Radiesse Plus is a dermal filler that restores lost volume and smoothness to the skin by stimulating collagen production. It's used to treat moderate to severe facial wrinkles, folds, and can contour cheeks, jawline, and hands. The treatment produces natural-looking results and can last up to 18 months.
What is the Dermal Filler process like?
Your dermal filler session at Sweet Spot Medispa starts with an assessment of your face or hands to pinpoint the precise injection sites. Your practitioner cleanses your skin, and if you wish, you can have an anesthetic to numb the injection sites.
After injecting the dermal filler, your practitioner massages it into the tissues to produce the desired effect. Each injection only takes a few moments, but the overall time taken depends on the extent of the treatment area. A simple procedure takes about 15 minutes.
Once the process is complete, you can get back to what you were doing. You may feel a little sore for the first day or two, but this is only mild discomfort.
Located in Fort Myers and Punta Gorda, Sweet Spot MediSpa offers medically supervised aesthetic treatments. Sweet Spot's practitioners have undergone specialized training in carrying out injectable treatments.

Find out more about how dermal fillers provide a fast, effective solution to aging skin by calling Sweet Spot today, or by booking an appointment online.
How soon will I see the results of my treatment?
The results are instant, so you can see your new, more youthful face or hands right away.
Dermal Fillers are a fast, effective treatment. Call Sweet Spot MediSpa today, or book an appointment online.